The careers perspective: employers need to take values to heart
In recent years there has been substantial talk in the media and in HR circles about the importance of the values organisations represent and the importance of leveraging this as part of an organisation's 'employer brand'.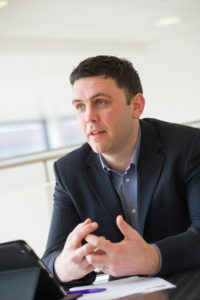 Chris Garnett, Head of Postgraduate Careers and Employability at Alliance Manchester Business School comments: "The 2008 financial crisis seemed to highlight this and, as a careers team we have accumulated anecdotal evidence of students favouring environments where there are opportunities to make a wider contribution to society. "The importance of an organisation's values in attracting and retaining talent has long been recognised and the CIPD provides extensive guidance on developing these concepts. Key to this is ensuring your organisational values are linked to behaviours and attitudes throughout the organisation and that these are 'lived' on a daily basis by employers and their employees. Particularly when attracting talent this can form a key part of the psychological contract between employer and candidate, and so the values must match the real experience employees will have within the organisation.
"Having worked with students for almost 10 years – a highly volatile 10 years –my experience is that the highest achievers have high levels of emotional intelligence, and their experience at the School helps them develop even further in this respect. The question is not just whether you present the values you need to attract these individuals but whether or not they will truly experience them within the organisation, as that leads to higher levels of engagement and – in turn – higher impact."
How we use your information
The University of Manchester Division of Development and Alumni Relations (DDAR) processes personal information in accordance with all relevant data protection legislation. Our Privacy Notice is available here; and further information about data protection at the University is available here. Please tell us how you want to hear from DDAR by contacting us on alumni@manchester.ac.uk or +44 (0)161 306 3066; if you are a graduate you can also manage your personal information online at https://network.manchester.ac.uk/.