Online alumni event with the President and Vice-Chancellor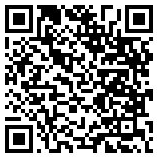 We are delighted to invite you to join the President and Vice-Chancellor, Professor Dame Nancy Rothwell, for an online event for University of Manchester alumni on Monday 19 July 2021 at 7pm (China Standard Time).
The President and Vice-Chancellor will share an update from the University and there will be the opportunity to ask questions.
The President and Vice-Chancellor will be joined by Professor Esme Ward, Director of the Manchester Museum, who will provide an exciting update about the transformational building work at the Museum and the new Chinese Culture Gallery which is a part of these renovations.
How we use your information
The University of Manchester Division of Development and Alumni Relations (DDAR) processes personal information in accordance with all relevant data protection legislation. Our Privacy Notice is available here; and further information about data protection at the University is available here. Please tell us how you want to hear from DDAR by contacting us on alumni@manchester.ac.uk or +44 (0)161 306 3066; if you are a graduate you can also manage your personal information online at https://network.manchester.ac.uk/.