Join Manchester Day of Action – Greater Toronto Area – Saturday, 9 July
Take part in this year's Manchester Day of Action for the Greater Toronto Area.
We are looking for alumni to register to take part in this Day of Action.
We also need at least one person to act as a contact for local alumni taking part. If you can help, please contact markus.karlsson-jones@manchester.ac.uk. 
When Saturday, 9 July, 1-4pm
Where Riverwood Conservancy, 4300 Riverwood Park Lane, Mississauga, ON L5C 2S7
What you will be doing
You will be gathering with a group of alumni to support the Riverwood Conservancy; planting native trees and wildflowers and harvesting vegetables for donation to a local foodbank.
The activities require some level of physical activity and an ability to use garden tools. Tools are provided by Riverwood and sanitised before use.
All required safety training is provided by Riverwood on the day, including an explanation of COVID protocols in place at the time.
You will be accompanied by at least one knowledgeable member of staff for the entire event. Washrooms are available on site.
What you will need to bring
Please bring closed-toe shoes (e.g. no sandals or crocs), and long trousers, if possible.  It is helpful to bring your own gardening/work gloves, however gloves will be available to borrow on site.
Arriving at Riverwood
There is a bus stop close by. For those driving, there is parking for visitors. See embedded map, below, for meeting and parking locations.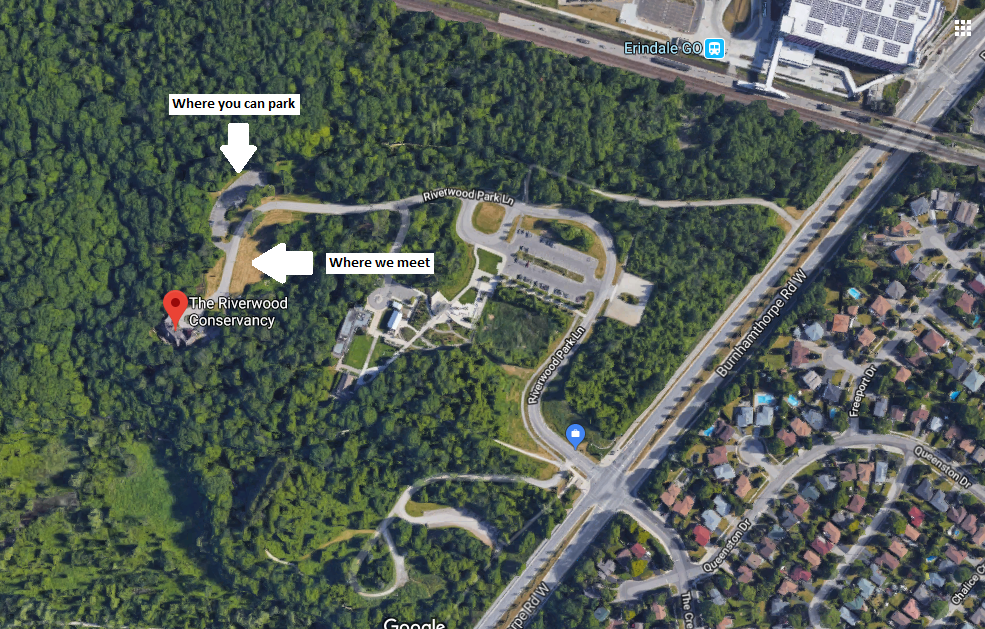 Who are Riverwood
The Riverwood Conservancy is a charity that provides programs and direction for Riverwood – the 150-acre, urban nature preserve situated on the shores of the Credit River in Mississauga. Working together with like-minded groups and individuals, its mission is to enable people of all cultures, ages, and abilities to respectfully connect with nature and learn about the importance of protecting, conserving and restoring natural spaces for the well-being of future generations.
Thank you
By taking part in Manchester Day of Action, you are contributing to the University's social impact. This year, Manchester maintained its position as a world-leading University for social impact, ranked ninth in the world.
Register
How we use your information
The University of Manchester Division of Development and Alumni Relations (DDAR) processes personal information in accordance with all relevant data protection legislation. Our Privacy Notice is available here; and further information about data protection at the University is available here. Please tell us how you want to hear from DDAR by contacting us on alumni@manchester.ac.uk or +44 (0)161 306 3066; if you are a graduate you can also manage your personal information online at https://network.manchester.ac.uk/.