Mancunians Virtual Bowling Tournament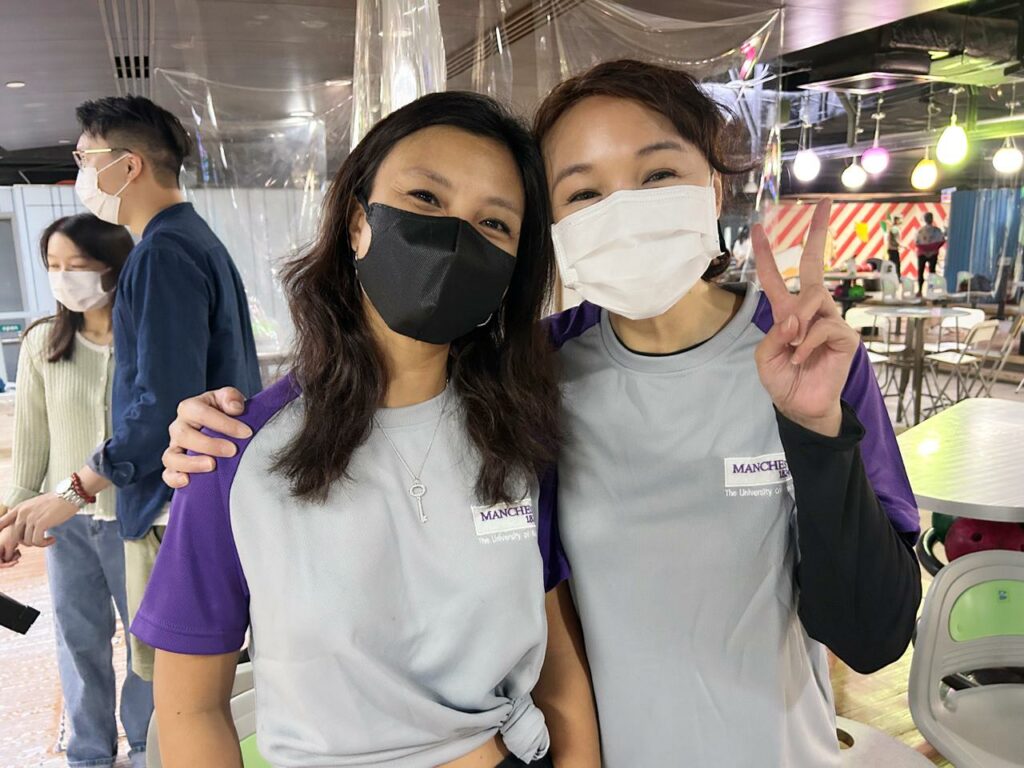 During November 2022, Manchester Business School Alumni Association Singapore (MBSAAS) launched the inaugural Mancunians Virtual Bowling Tournament. It is an innovative way for alumni to socialise and have fun in-person while competing against other teams across the world.
University of Manchester students and alumni were invited to participate. In keeping with Manchester's global outlook, exemplified by programmes such as the Global MBA and Manchester Day of Action, this was an explicitly international tournament.
Entry requirements were simple: a minimum of 4 Mancunian bowlers (student or alumni) registered a team in a stated location. They had two games and submitted the scores of the top four bowlers. This all took place during the month of November.
We had a great response – total of 67 Mancunian bowlers took part across eight locations.
The results of the tournament are as follows:
1 Manchester (total pin falls 1,137)
2 Riyadh (940)
3 Singapore (935)
4 Hong Kong
5 Dubai
6 Kuwait
7 Jeddah
8 Tokyo
The top bowler was Jahann Oberai with total pin falls of 329.
Congratulations to Team Manchester!
Special thanks to everyone across the University of Manchester, including the International Centres in Hong Kong, Dubai and Singapore for supporting this tournament.
Thank you all for participating.
Everyone who took part are winners for making history with this inaugural event.
Wayne Soo,
Event Chair
Mancunians Virtual Bowling Tournament 2022
Become a local Alumni Contact or support an Alumni Association committee team near you to help organise more activity. Find out more by emailing alumni.volunteer@manchester.ac.uk.
How we use your information
The University of Manchester Division of Development and Alumni Relations (DDAR) processes personal information in accordance with all relevant data protection legislation. Our Privacy Notice is available here; and further information about data protection at the University is available here. Please tell us how you want to hear from DDAR by contacting us on alumni@manchester.ac.uk or +44 (0)161 306 3066; if you are a graduate you can also manage your personal information online at https://network.manchester.ac.uk/.