'Alumni Perspectives' Webinar Series
Alumni Relations looks forward to welcoming our next speaker in the 'Alumni Perspectives' Webinar Series on Thursday 26 May at 12:30pm (UTC) / Middle East (Dubai) 4:30pm (UTC + 4) / Asia (Hong Kong, Shanghai and Singapore 8:30pm (UTC+8)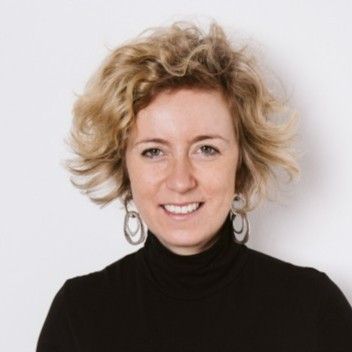 Our speaker is alumnus – Lucie Chmelikova (MBA 2015), Expert Project Leader at Boston Consulting Group (BCG) & Transitional Career Coach based in Milan.
Lucie will be discussing 'From hospitality to the one of the most prestigious consulting firm… and the transition is not over yet… The world is your Oyster!'
Lucie was born in the Czech Republic, although since 2005 she has felt at "home" in all the 6 countries across the 3 continents where she has lived.
She has been hired to fix and/or improve, which fits with her need for a constant challenge. Lucie has successfully led revenue and market share uplifts for diverse travel firms, such as Vueling Airlines, mid-size hotel chains, amazing destination in the Caribbean or the $3B Marina Bay Sands in Singapore.
Since 2019, Lucie has been a part of the leadership team of the renowned Boston Consulting Group – taking the challenge to the next level, supporting large business transformations.
In 2021, she embarked on a coaching and training journey, supporting exceptional BCGers and ambitious talents from all around the world looking to accelerate their career through her The world is your Oyster business.
Lucie is fluent Czech, English and Spanish and is able to hold conversations in German and Italian.
She says 'The world is your oyster… there is no better say describing my philosophy and approach to life, work, people… luckily, I was born as an optimist believing we all can achieve anything we want…sky is the limit'.
If you have any questions about this event, please contact – lisa.samberg@manchester.ac.uk
How we use your information
The University of Manchester Division of Development and Alumni Relations (DDAR) processes personal information in accordance with all relevant data protection legislation. Our Privacy Notice is available here; and further information about data protection at the University is available here. Please tell us how you want to hear from DDAR by contacting us on alumni@manchester.ac.uk or +44 (0)161 306 3066; if you are a graduate you can also manage your personal information online at https://network.manchester.ac.uk/.