The Alumni Perspectives Webinar Series is a prestigious MBA series providing all current MBA students and alumni with insights from the external market from senior leaders across the globe.
The monthly webinars aim to raise student aspirations, to help develop networks, to show techniques that are needed when returning to the workplace and allows engagement with alumni from across the globe.
Talks take the form of a world tour, with speakers based in the UK, mainland Europe, the Middle East, Africa, Asia and the Americas on a rolling basis who discuss their career backgrounds, up-to-date developments in their chosen sectors including challenges and expectations for the future.
Alumni Relations and the Postgraduate Career Service look forward to welcoming our next speaker in the 'Alumni Perspectives' Webinar Series on …
Forthcoming Webinars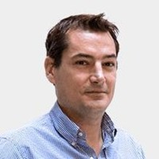 Thursday 23 September at noon – 1pm (BST) / 3pm (UTC) / 7pm (Asia)/ 7am (EST)
Tim Stokes, Senior Global Business Executive and former SVP, Head of Opportunity Markets (Asia, LATAM, Russia, India and Middle East & Africa) at Sony Interactive Entertainment
Past Webinars & Recordings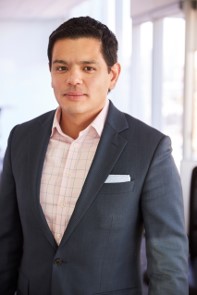 Thursday 15 July at 1pm – 2pm (BST) / 4pm (UTC) / 8pm (Asia)/ 8am (EST)
Alvaro Lozada Cauduro, Vice President and General Manager, Global Fraud Operations at American Express (based in Toronto)
Thursday 24 June at noon – 1pm (BST) / 3pm (UTC) / 7pm (Asia)
Dr Prem Kumar Nair (MBA 1994), Chief Executive Officer, IHH Healthcare Singapore
Recording
Thursday 27 May at noon – 1pm (BST) / 3pm (UTC) / 7pm (Asia)
Damian Ellacott (MBA 2013), Airport Operations Transformation Consultant at AECOM / International Aviation Operations Leader Recording
Thursday 22nd April
Emma Fitzgerald (MBA 1997), CEO at Puma Energy International, SA – Recording
Thursday 25 March
Siobhan Clarke (MBA 2008), Co-Author of The Founder Handbook, Non-Executive Director and Operating Partner at BP Launchpad Recording
Alumni Services
Information about the AMBS Alumni services and details to login to MBS Network Online With over 60,000 individuals across 176 countries, your alumni network extends to high-performing individuals all around the world.
Find Us
Alliance Manchester Business School
Booth Street West
Manchester
M15 6PB
UK
How we use your information
The University of Manchester Division of Development and Alumni Relations (DDAR) processes personal information in accordance with all relevant data protection legislation. Our Privacy Notice is available here; and further information about data protection at the University is available here. Please tell us how you want to hear from DDAR by contacting us on alumni@manchester.ac.uk or +44 (0)161 306 3066; if you are a graduate you can also manage your personal information online at https://network.manchester.ac.uk/.